Player development is the number one priority at Eastside Cleveland Volleyball. Whether it is helping a player earn a scholarship or making their 8th-grade team, Eastside Cleveland Volleyball will help them get to the next level! With skill development as our focus, every young athlete we work with will learn, develop, and craft their fundamentals through quality touches. Performing skills the correct way versus just taking reps is how solid foundations are built. We are dedicated to helping young athletes achieve their goals, both on and off the court.
Register for one of our programs today!
TEAMECV PRESENTS OUR HOLLY, JOLLY, VOLLEYDAY 4S TOURNAMENT! December 18th, 2022 Starts at 10 AM 4 Person Teams – $80/Per Team 6-8th Division | 9-12th Division (Players from all clubs welcome) Teams can be a mix of ages allowed in each division. When registering, please have one member of the team register and put ALL team…
SUBSCRIBE TO OUR MAILING LIST
IMPORTANT UPCOMING DATES: SEE CALENDAR FOR MORE
July 7th
3:00-5:00 PM
Eastside
July 7th
6:00-8:00 PM
Eastside
July 8th
9:00-11:00 AM
Eastside
July 8th
1:00-3:00 PM
Eastside
July 9th
9:00-10:30 AM
Eastside
July 9th
12:00-2:00 PM
Eastside
July 10th
5:00-6:00 PM
Eastside
July 10th
6:00-7:00 PM
Eastside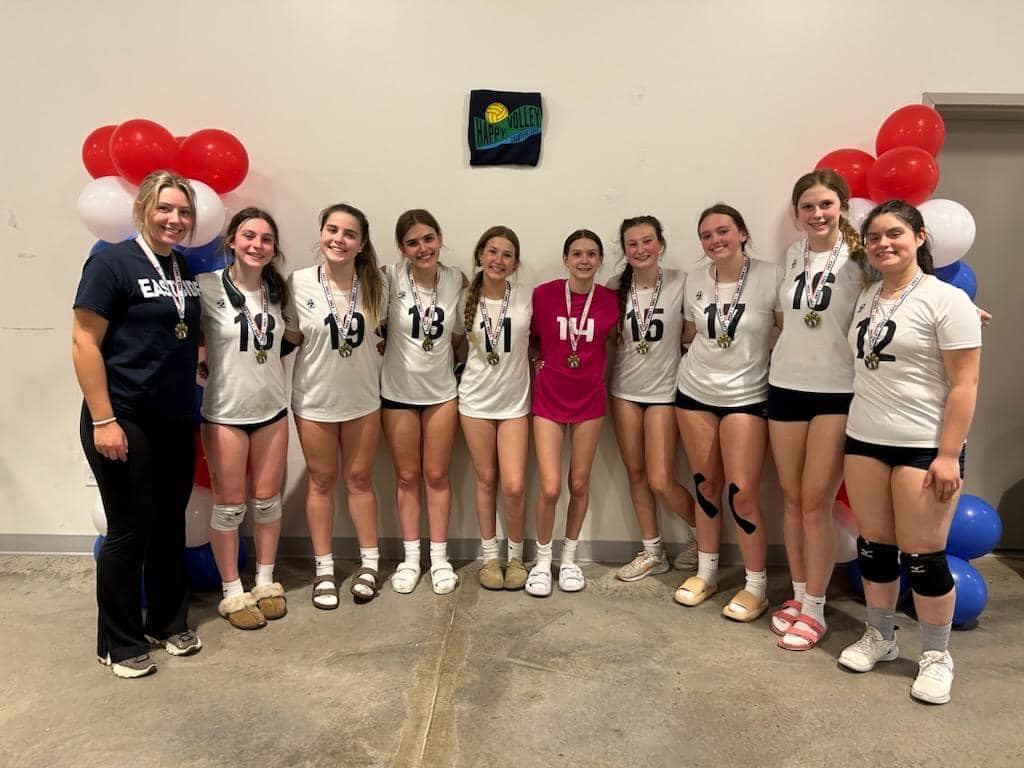 Congratulations to 14.2 N and Coach Farkas!
Congratulations to 14.2 N and Coach Farkas on winning the 14s division at the Happy Volley Championships! 🏆 #teamECV